Customized Skin Care by an Experienced Professional
Mary Hayse, Licensed Esthetician
TUCKED AWAY IN THE TOWN HALL BUILDING IN JUNCTION CITY IN PEORIA, ILLINOIS IS A PLACE WHERE RELAXATION AND TECHNICALLY ADVANCED SKIN CARE COMES TOGETHER IN A SPA-LIKE ATMOSPHERE.  INFUSE SKIN AND BODY'S PHILOSOPHY IS THAT ALL FACIAL TREATMENTS SHOULD BE CUSTOMIZABLE, BECAUSE NO TWO PEOPLE'S SKIN CARE NEEDS ARE THE SAME. YOU CAN BE ASSURED, THAT EACH TIME YOU COME IN FOR A FACIAL OR WAXING, YOUR NEEDS WILL BE EVALUATED AND TREATMENTS WILL BE CUSTOMIZED BASED ON YOUR SKIN CARE NEEDS THE DAY OF SERVICE. WHETHER YOU ARE LOOKING FOR A MICRODERMABRASION, HYDRAFACIAL, ANTI-AGING TREATMENT, ROSACEA TREATMENT, ACNE TREATMENT, A RELAXING SPA FACIAL OR FACIAL WAXING OR BODY WAXING, INFUSE SKIN AND BODY IS YOUR SPA CHOICE FOR SKIN CARE IN PEORIA, IL.
Why Infuse Skin and Body is Special
Mary Hayse has over 15 years experience in skin care and waxing
Latest equipment and product technology
Sanitary environment
Knows what skin conditions can be improved by an Esthetician and wont hesitate to refer to a specialist if needed or for better results
Honest
Knowledge of skin conditions and treatments
All treatments are customized at Infuse Skin and Body
You will feel like more than just a client
Emphasis on advanced education
Will take the time to listen to your needs and wants
Mary Hayse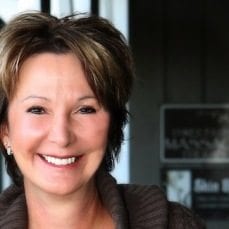 Mary Hayse, Licensed Esthetician
Featured Service
Microdermabrasion Treatment- Budget Friendly
Featured Product
50% Off Select Products
Services offered include:
HydraFacial
Microdermabrasion
Microcurrent
LED
Ultrasonic Facials
Spa Facial
Customized Exfoliations
Customized Facials for all skin types, including aging skin, acne, rosacea, hyperpigmentation
Waxing
Brazilian Waxing
We also offer many products for all skin types.  We carry our own personal brand, Infuse Your Skin.  This is our preferred line of results driven skin care.  We also carry PCA Skin, Eminence Organics, Bion Acne, Tend Skin, CU3 Cream, Oxygenetics and Blinc.  We offer complimentary consultations to help you determine what products would be best for your unique skin type.