While our skin care practice is focused on exfoliations, there are some cases where an exfoliation should not be done.   That's where our Specialty Facials come in.  Before any facial, skin will be evaluated to determine which one would be most beneficial. There are over 50 combinations of products to give each client a customized facial based on the condition of the skin.  Infuse Skin and Body offers a variety of PCA Professional™ Products designed to improve and enhance the skin's appearance. We also incorporate specialty masques and enzymes into most of our facials for a unique approach to skin care.  Specialty Facials can help reduce the depth of surface lines, smooth rough skin texture, treat skin discoloration and redness, and assist in clearing acne/blemished skin. The result? Smooth, radiant, glowing skin. We have many established protocols for Specialty Facials,along with the ability to further customize the protocols.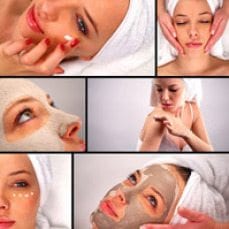 Some examples are:
Intensive free radical quenching treatment
Treatment for dehydrated and parched skin
Anti-aging treatment
Oxy-detox treatment
Detoxifying and nourishing treatment
Eminence Arctic Berry Peel
Most Specialty Facials will include some kind of machine technology such as LED, Microcurrent, or Ultrasonic.
Because we are trained in skin care, we prefer to have clients schedule a specialty facial, and let us choose which one would be best for your skin, based on your needs.  These appointments can be scheduled by the length of time you prefer.  You can schedule a specialty facial for 30 minutes to 90 minutes long.
Benefits of a Specialty Facial
Before any treatment, your skin and medical history will be evaluated, however, for the most part, all skin types can benefit from these treatments.
They can:
Minimize fine lines and wrinkles
Minimize acne scarring
Lighten hyperpigmentation and melasma
Revitalize dull or dehydrated skin
Clear up oily and/or acnaeic skin
*People using Accutane cannot have special facial treatments.
How to Prepare for a Specialty Facial
During the week prior to the treatment:
Do not tan or use a self-tanner
Do not use aggressive scrubs or masks
Do not get Botox or Injectable Fillers
Discontinue prescription strength Retin A
How Often Should you Receive a Facial
Ideally, once every four to six weeks. For certain skin conditions, a facial can be done every two to three weeks for initial correction.